Neurosurgeon - CRM-SP: 115988
Neurosurgery Specialization RQE: 58076
Pain Practice Specialization RQE: 181511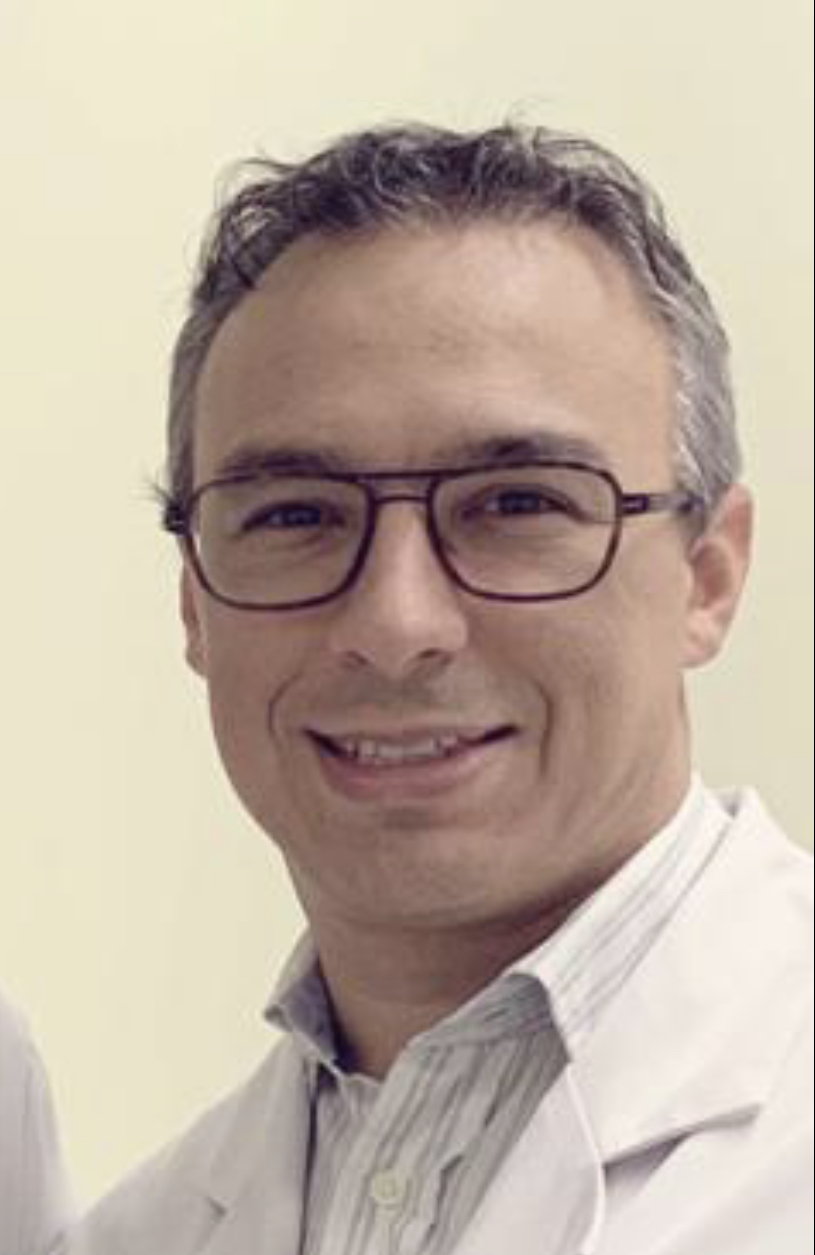 Dr. Bernardo de Monaco had his medical training at the University of São Paulo (USP) - Brazil. He joined Neurosurgery at Hospital das Clínicas at the University of São Paulo - HCFMUSP. In 2011 he was fellow in functional neurosurgery in Freiburg, Germany. He began working as a neurosurgeon in the USP Neurology Pain Group (São Paulo - Brazil) and was a preceptor physician for residents of HCFMUSP's Neurosurgery in 2012. Dr. Monaco obtained a specialist degree in Neurosurgery in 2012 and a specialist in Pain in 2018. Area of ​​action in neurosurgery by AMB: RQE: 58076
Area of ​​action in pain by AMB: RQE: 181511
Since 2012, Dr. Bernardo de Monaco is an assistant physician in the Division of Functional Neurosurgery at the Institute of Psychiatry at the Hospital das Clínicas, USP Medical School, focused on the treatment of Spasticity and Pain. He worked as an assistant neurosurgeon at the HCFMUSP Emergency Neurosurgery team from 2012 until April 2018. Since October 2016, Dr. Monaco has been a functional neurosurgeon at the Associação de Assistência à Criança Deficiente (AACD - São Paulo - Brazil).
Dr. Bernardo de Monaco is the neurosurgeon responsible for the spasticity outpatient clinic at the Hospital das Clínicas, Medical School, USP. He was responsible for the Pain Screening outpatient clinic of the same hospital from 2012 until January 2018. He has worked in spasticity and pain treatment research lines, with several publications in national and international medical journals.
Dr. Monaco works with a co-coordinator at InDor's Invasive Neuromodulation Course in Brasília and teaches at the Care for the Patient with Pain Program at the Sírio Libanês Hospital in São Paulo.
Full member of the Brazilian Society of Neurosurgery (SBN) - Pain specialty representative by SBN at the Brazilian Medical Association (AMB) since 2018-current
Full Member of the Brazilian Society of Stereotactic and Functional Neurosurgery (SBENF) - board member - Treasurer management 2019-2020
Full Member of the Brazilian Neuromodulation Society (SBNM) - Brazilian branch of the International Neuromodulation Society (INS) - Board Member
Full Member of the Brazilian Society for the Study of Pain (SBED)
Member of the Board of the Association of Neurosurgeons of the State of São Paulo - (SONESP) - member of the Board of Directors - Secretary
CLICK HERE to access the Curriculum Lattes of Dr. Bernardo de Monaco